The Main Event – Rainbow Group Cruise Holiday
10 Night P&O PNG Cruise
OUTExploring
Join us for fun and relaxation and be a part of a large LGBTI group aboard P&O Pacific Encounter. This is your holiday to enjoy the wonderful island of Papua New Guinea and OUTexploring want to make it extra special. Bring your resort clothes, frocks, feathers, and fabulousness onboard and be ready to party on the high seas.
Travel & Pricing Details
Date:
Wednesday 16th October 2024 – Saturday 26th October 2024
Departing:
Brisbane, Queensland
Price: – (Price Below Includes Outpass & Based On Value Fare)

| | | |
| --- | --- | --- |
| Cabin | Price Per Person | Onboard Credit Amount |
| Interior Stateroom | $1,199.00 | $50.00 Per Person* |
| Ocean View Stateroom (Obstructed View) | $1,499.00 | $50.00 Per Person* |
| Balcony Stateroom | $1,699.00 | $100.00 Per Person* |
| Mini Suite | $1,999.00 | $100.00 Per Person* |
| Suite | Waitlist Only | TBA |
Upgrade Your Cruise Fare & Include Value Plus:
Additional $920.00 Per Person* Includes Beverage Package & Wi-Fi Package
*If your cabin preference isn't available please speak with our staff about being added to a waiting list.
*Onboard credit listed above is per person for the first two passengers in booking.
*All pricing above is based on twin share per person.
*Value Plus Fare – Additional Price (Drink Package & Wi-Fi Package) only for the first two guests in room.
*Cabins will be booked in order of form submission below. We are sorry if your first preference isn't available .
Deposit:
Please speak with our team about the most recent deposit requirements.
What's Included
Barrow & Bear & OUTExploring Full Concierge Service Before & During Trip
Outpass: Exclusive to group members who booked apart of this group. (More details on Outpass and what's included below)
Accommodation: Your cabin or stateroom is included in the cruise fare. P&O offers a range of options from inside cabins to luxurious suites.
Dining: Most dining options on board are included in your cruise fare. This includes main dining rooms, buffet-style restaurants, and casual eateries. Specialty dining venues may have an additional charge.
Entertainment: Enjoy a wide variety of entertainment options such as live shows, musical performances, comedians, and themed parties. Many of these are included in your cruise package.
Activities: Access to onboard facilities and activities such as swimming pools, fitness centers, sports courts, and game rooms is typically included.
Basic Beverages: Some basic beverages like tap water, coffee, and tea are often included. However, alcoholic drinks, specialty coffees, and soda typically come at an additional cost.

In our commitment to providing an exceptional holiday experience for our guests, we've gone the extra mile by introducing the "OUTPASS" to enhance your journey. At the helm of this exciting addition is our charismatic "Cruise Host," the fabulous Crystal Heart. Alongside Crystal, the dedicated OUTExploring team, including Daniel, Callum, and Matt, will be on board to curate your guest experience, ensuring your comfort and guaranteeing you an unforgettable time.
The OUTPASS special inclusions for the Rainbow Group Holiday are:
Cruise Host Crystal Heart;
Exclusive "Welcome Aboard" Party;
Group dining;
Specialty Dining Experience *
Group Shore Excursion
Evening pre-dinner drinks;
Pride Night Theme Party & Night Club take over
Daily Cruisers group catch-up and other activities;
All meals and fabulous on-board entertainment;
There's always plenty to do with our group. Participation as always is optional. You can choose to be part of the group, or to explore by yourselves, the choice is yours! Just let your us know and we can ensure you have the cruise that suits you!
Cruise Itinerary
P&O Cruises
Embark on a voyage of discovery with P&O Cruises as we sail to the enchanting destination of Papua New Guinea. Our PNG Cruise offers an extraordinary opportunity to immerse yourself in the rich culture, stunning landscapes, and vibrant traditions of this unique corner of the world.
Set sail on one of our modern, well-appointed cruise ships, where you'll enjoy exceptional comfort and world-class service. As we journey through Papua New Guinea's pristine waters, you'll have the chance to explore lush rainforests, remote villages, and vibrant coral reefs. Witness the traditional customs of the local tribes, marvel at the vibrant marine life, and savor the flavors of local cuisine.
Whether you're an adventure seeker, a history enthusiast, or simply seeking relaxation in paradise, our PNG Cruise has something for everyone. Join us for an unforgettable journey to a destination that will leave you with memories to treasure for a lifetime.
Pacific Encounter
Prepare to embark on a remarkable voyage with P&O Cruises aboard the stunning Pacific Encounter. As one of the jewels in the P&O fleet, the Pacific Encounter promises a cruise experience like no other, blending modern luxury with exciting destinations.
Ship Highlights
Elegant Design: The Pacific Encounter boasts contemporary design and stylish spaces, providing the perfect backdrop for your cruise adventure.
Culinary Delights: Satisfy your taste buds with an array of dining options, from gourmet cuisine to casual eateries, offering something for every palate.
Entertainment Galore: Enjoy a variety of entertainment, from Broadway-style shows to live music, ensuring there's never a dull moment on board.
Relaxation and Adventure: Unwind by the pool, indulge in a spa treatment, or get your adrenaline pumping with thrilling onboard activities.
Destinations: The Pacific Encounter takes you to some of the most stunning and culturally rich destinations across the South Pacific, ensuring each port of call is an unforgettable experience.
Family-Friendly: Traveling with family? The ship offers a range of family-friendly activities and kids' clubs to keep everyone entertained.
Sunsets at Sea: Watch breathtaking sunsets from your private balcony, creating moments you'll cherish forever.
Whether you're seeking adventure, relaxation, or a bit of both, the Pacific Encounter has it all. Get ready to set sail on a journey that will create lifelong memories. Explore the world with P&O Cruises and the Pacific Encounter – your gateway to extraordinary experiences at sea.
Why Barrow & Bear Travel?
We are a dedicated collective group of agents where you come first. Your holiday is about you, not us. We want you to come back telling us how amazing your time was, share with us all your great photos and stories. Our guarantee to you is that we will give you all our dedication and passion when planning your unique adventure. Barrow & Bear gives you free holiday planning and personalised service. What are you waiting for? Give our agents a call NOW 1300 976 874 or email sales@barrowandbear.com.au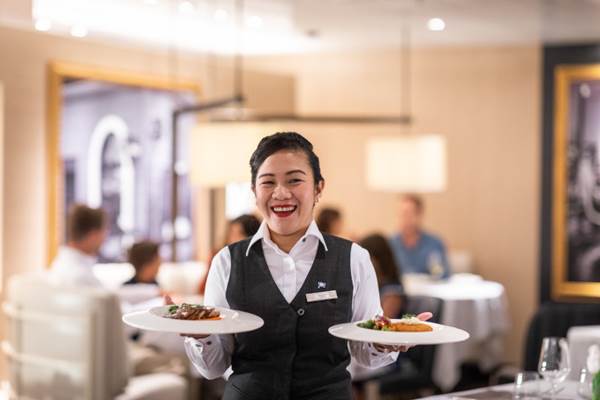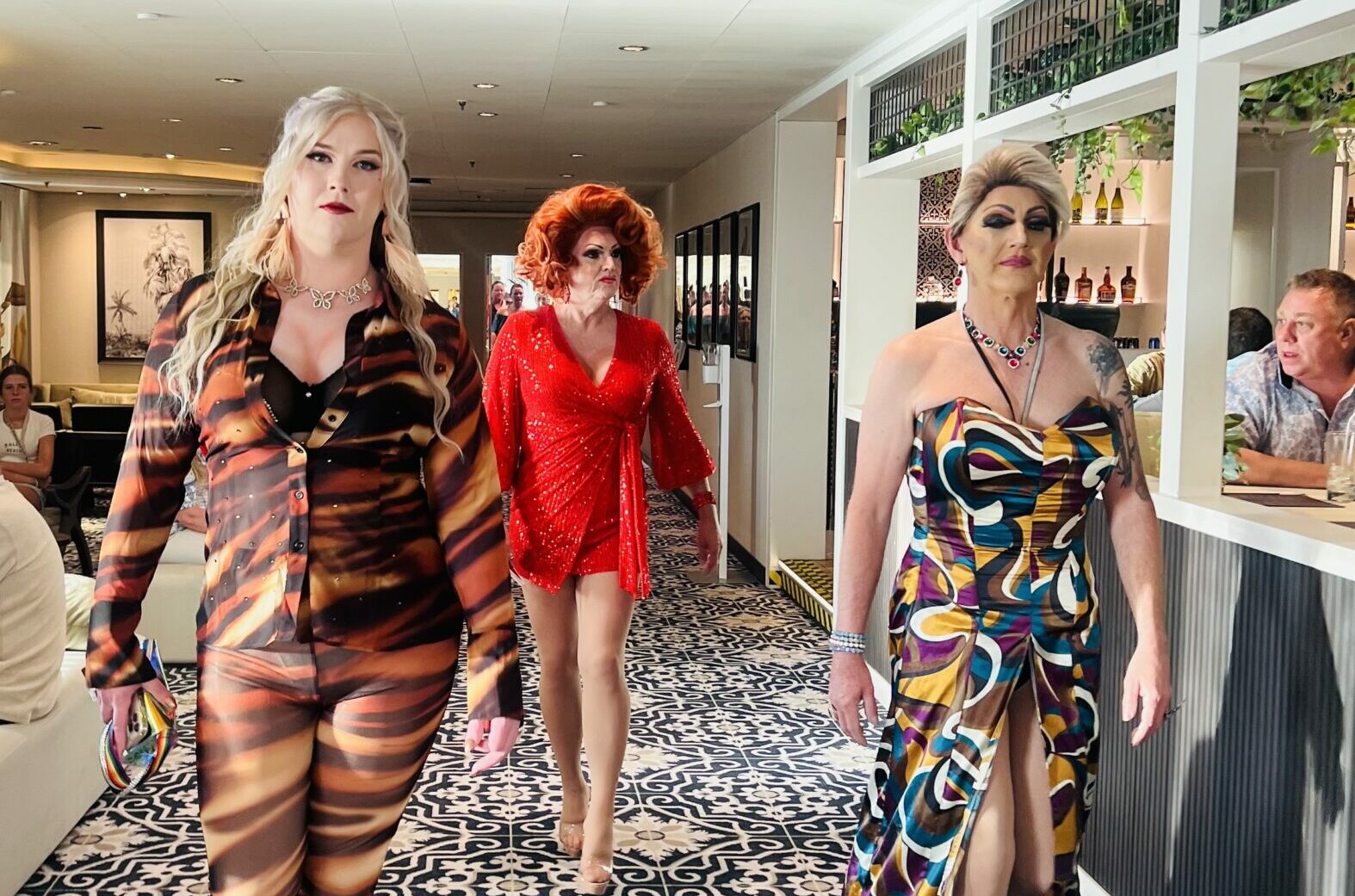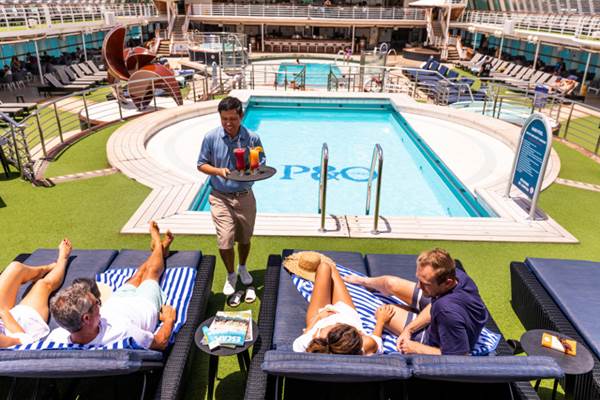 All prices are indicative only and subject to change at any time without notice. This tour is not a guarantee departure. Minimum numbers must be reached for the tour to go ahead. Full refund will only be provided only if minimum travel numbers have not been reached and the tour cannot go ahead. Any specific rooming, seating or dietary requests are welcomed, however not guaranteed. While every effort is made to provide correct information at the time of publication, the itinerary is subject to change for unforeseen circumstances at any time. Conditions, amendment and cancellation fees apply. Travel insurance is strongly recommended
View Other OUTExploring Trips