Explore the World with Barrow & Bear Travel and Join OUTExploring – Your Inclusive LGBTQIA+ Social Travel Group
Welcome to Barrow & Bear Travel, your ultimate destination for unforgettable journeys that foster connections and cherished memories. We're excited to announce our dynamic partnership with OUTExploring, a vibrant social travel group that embraces the rich tapestry of the LGBTQIA+ community and its allies. At Barrow & Bear Travel, we're all about discovering new horizons and forging meaningful bonds. With this collaboration, we're delighted to invite you to a world of shared adventures and welcoming camaraderie.
A Travel Community for All, Without Membership Fees
OUTExploring stands as more than just a travel group; it's a global community where diverse individuals come together under the banner of unity, respect, and a shared passion for exploration. The best part? Membership comes at no cost. We're committed to ensuring that anyone who possesses a zest for travel and a desire for an inclusive environment can join our ranks.
Unlocking Unique Journeys with Barrow & Bear Travel and OUTExploring
Imagine embarking on a voyage that transcends the ordinary tourist experience. Through the collaboration of Barrow & Bear Travel and OUTExploring, we craft travel itineraries that are nothing short of extraordinary. Our goal is to make your journey transformative, offering insights into destinations that go beyond the surface. Whether you're strolling through the streets of an enchanting European city, basking in the sun on a tropical beach, or immersing yourself in the cultures of distant lands, our travel experiences are designed to leave an indelible mark.
Exceptional Experiences, Affordable Adventures
We recognize the importance of delivering value for your investment. Our partnership allows us to design travel packages that provide outstanding experiences without straining your budget. Leveraging our collective expertise and industry connections, we secure accommodations, activities, and transportation options that merge quality with affordability. Your dream of exploring the world shouldn't be hindered by financial constraints, and with Barrow & Bear Travel + OUTExploring, it won't be.
Connecting through Shared Journeys
Our hallmark lies in forging connections that last long after the journey ends. When you choose to travel with us, you're not just embarking on a physical journey; you're becoming part of a tight-knit community that shares your enthusiasm for adventure and self-discovery. Whether you identify as part of the LGBTQIA+ community or as an ally, you'll find a welcoming space where authenticity is celebrated, and friendships are formed.
Join us as we set out to explore the world, embracing diversity and crafting memories that endure. Barrow & Bear Travel, in collaboration with OUTExploring, invites you to transform your travel aspirations into tangible reality. Whoever you are, wherever you come from, and whomever you love, our community is your haven. Together, let's embark on the journey of a lifetime.
How to join OUTExploring
Joining the OUTExploring Social Travel Group is a simple and exciting process. To become a part of our vibrant and inclusive community, just click the link below to access the form. Fill out the required details, and you'll be well on your way to connecting with like-minded individuals who share a passion for travel and a welcoming atmosphere. Let's embark on memorable journeys together!
The OUTExploring Team
Meet Daniel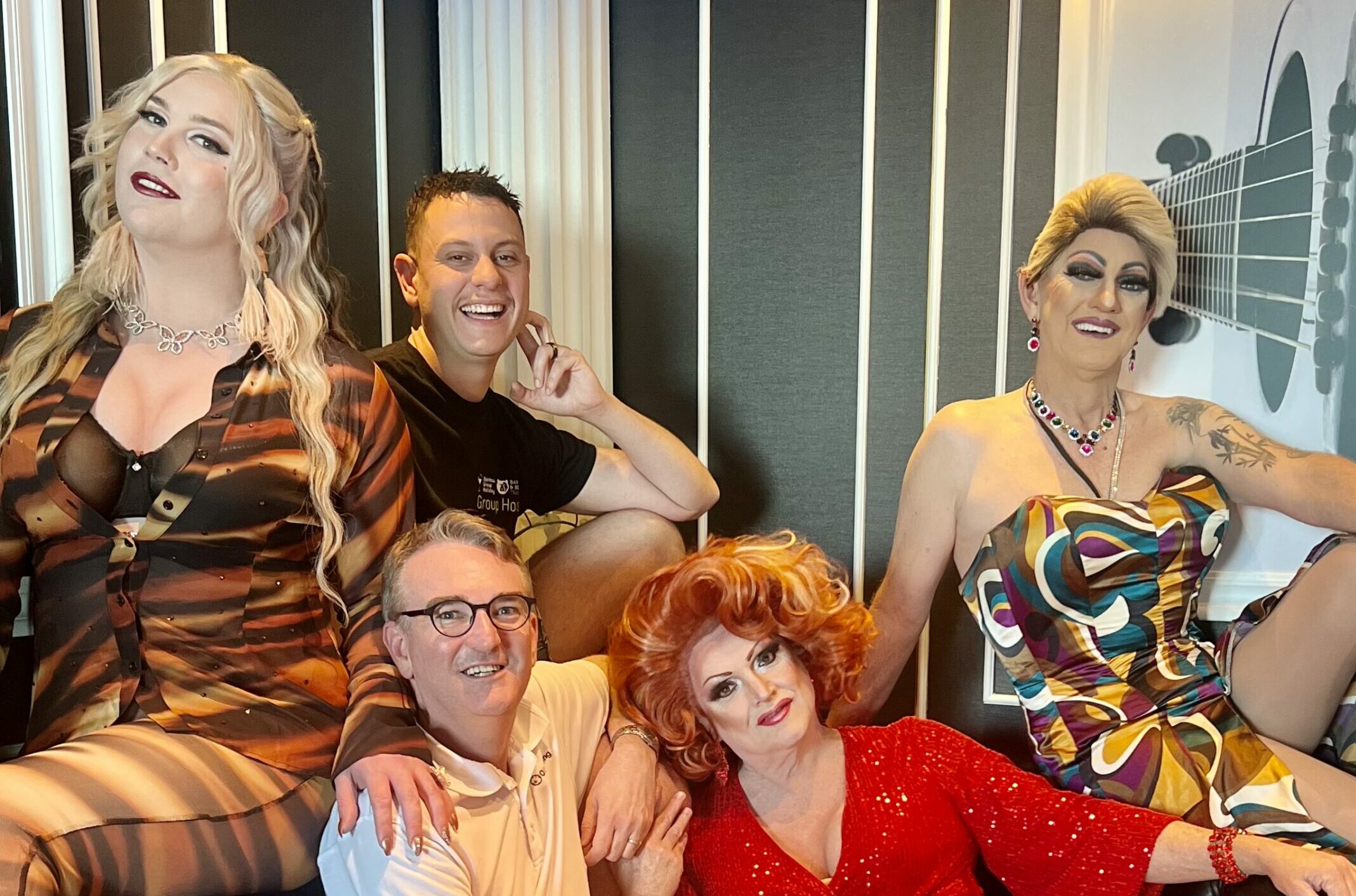 Meet Callum & Matt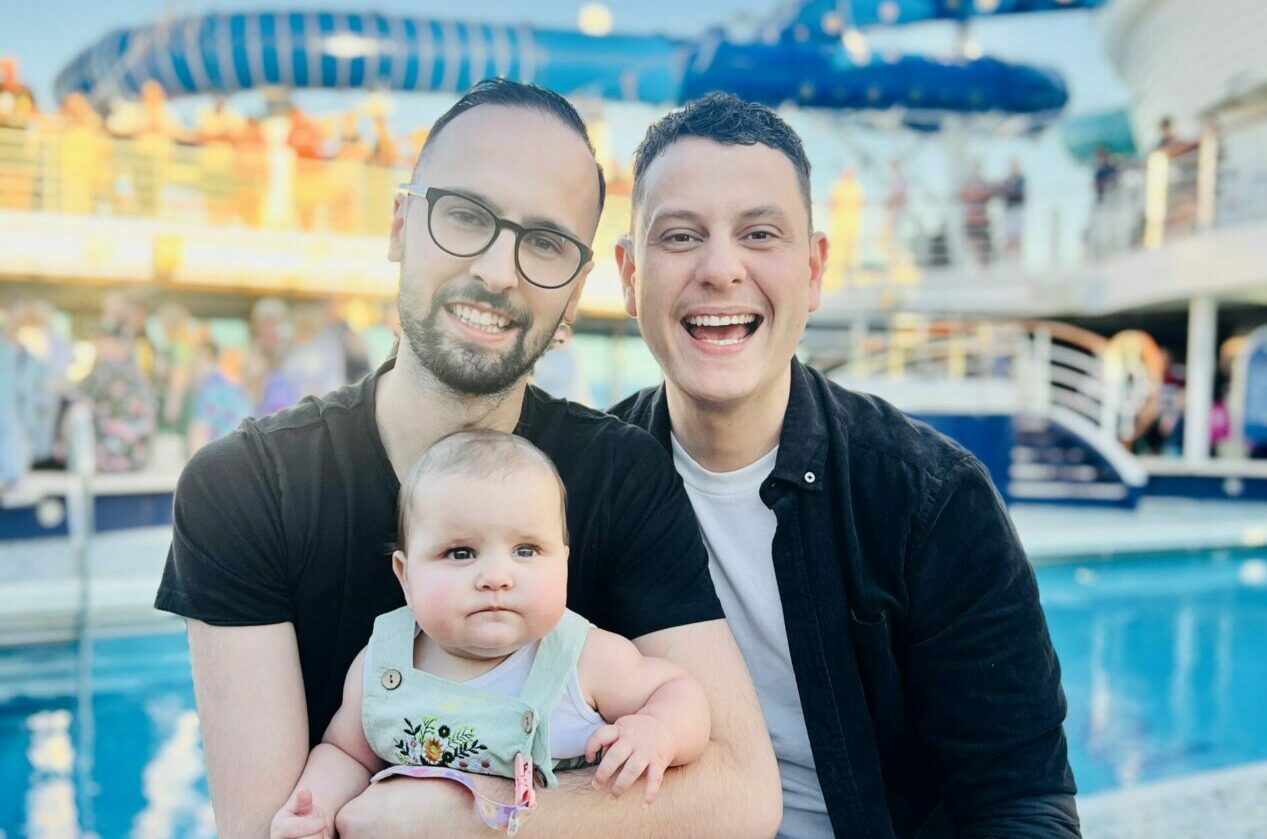 Meet the dynamic duo behind Barrow & Bear Travel + Coffee, Callum and Matt. As proud owners since 2017, they've been crafting unforgettable travel experiences and serving up the finest coffee. In 2021, they joined forces with Daniel from OUTExploring, enriching their commitment to inclusivity. Their family joyfully expanded in November 2022 when they welcomed their precious little girl. With a blend of passion for travel and a growing family, they're dedicated to creating memorable journeys for all.
Past Group Trips
2022 – Queensland Rail Longreach Outback Tour
2022 – P&O OUTExploring Group Cruise (Queensland Coast)
2023 – P&O OUTExploring Group Cruise (South Pacific)