Why Travel To Fiji With Kids?
Fiji is the ideal option for a family holiday, less than four hours day flight from Brisbane you can be there before you know it and most importantly before the children get restless! Famous for its beaches, laid back island vibe and superb water & land-based activities Fiji really does have something for everyone.  When it comes to accommodation you are spoilt for choice from fantastic family friendly resorts just a short transfer from the international airport to luxurious island retreats with unique kids clubs and private beach-style villas. Wherever you choose you can expect to be surrounded by coconut palms and to be a short stroll to idyllic sandy beaches.. Over The years local tourism has developed throughout Fiji meaning that kid's clubs, lots of activities for families and nannying services are never hard to find. the Fijian philosophy is of a slower pace of life and no stress – everything is done without a rush, with a friendly smile and a welcoming "Bula".
Denarau Island, off the main Island of Viti Levu, is the largest integrated resort in the South Pacific and ideal for families with younger children. It is easily accessible, just 20 minutes' drive from Nadi International Airport. Boasting a variety of resorts from some of the World's most iconic hotel brands you can expect enormous swimming pools, safe swimming beaches and restaurants with kid's menus and children's tables. This option for younger children means mum and dad can take advantage of the great range of activities on offer in and around the resort. The nearby town of Nadi with its colourful sari and jewellery shops, fresh food markets and intricate Hindu temple is especially worth exploring, with or without the kids.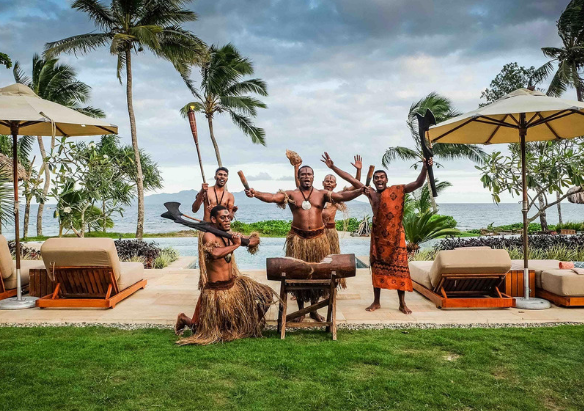 Families looking to get closer to nature may prefer the sprawling resorts dotted close to the pristine beaches and rich rainforests of Fiji's Coral Coast. The coast is also home to many local villages where you can get a glimpse of the real Fiji. Miles of shoreline and close proximity to the Sigatoka river means that water sports are abundant on the Coral Coast. Nature enthusiasts can visit the Sigatoka Sand Dunes National Park, home to an extensive dune system and archaeological sites dating back 3,000 years. The Kula Wild Adventure Park, Fiji's only wildlife park, can also be found on the Coral Coast. With endangered native species like the peregrine falcon and crested iguana, it's about as wild as Fiji gets.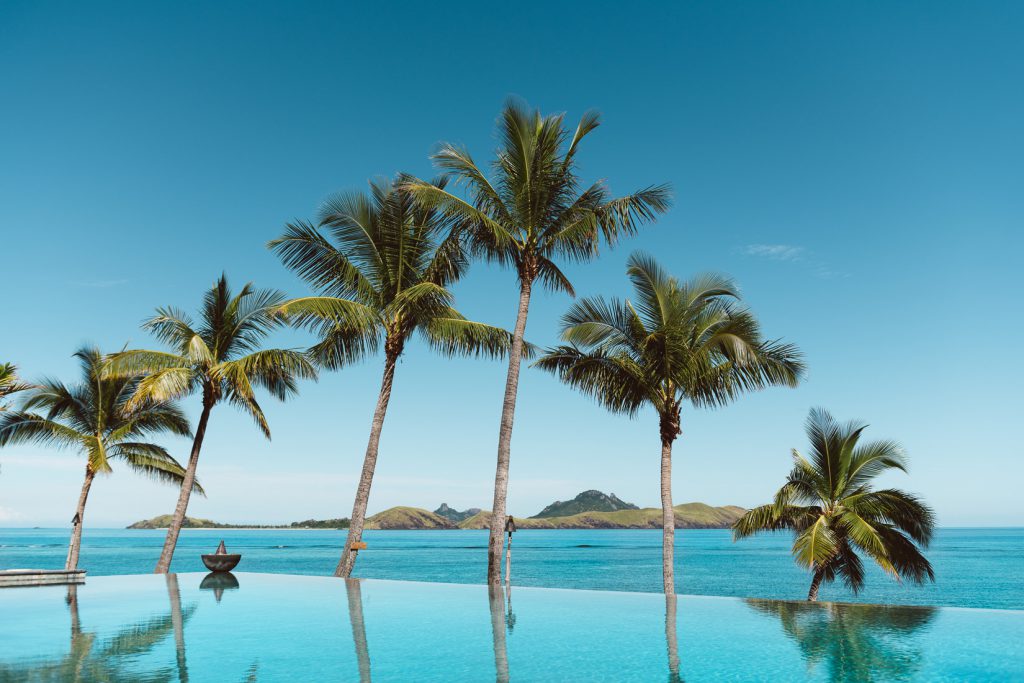 For those looking to experience the iconic postcard picture-perfect beach setting and crystal-clear waters then head even further afield to the equally fabulous resorts located amongst the untouched beauty of The Mamanuca Islands or Yasawa Islands. Depending on location they can be reached by boat, helicopter or seaplane which adds to the experience. In terms of island resorts there are some truly magnificent options with some of the most innovative kids clubs we have ever come across in our worldly travels.
Why Barrow & Bear Travel?
We are a dedicated collective group of agents where you come first. Your holiday is about you, not us. We want you to come back telling us how amazing your time was, share with us all your great photos and stories. Our guarantee to you is that we will give you all our dedication and passion when planning your unique adventure. Barrow & Bear gives you free holiday planning and personalised service. What are you waiting for? Give you agents call NOW 1300 976 874.