THE WARNING NOBODY GIVES YOU WHEN TRAVELLING TO INDIA AND NEPAL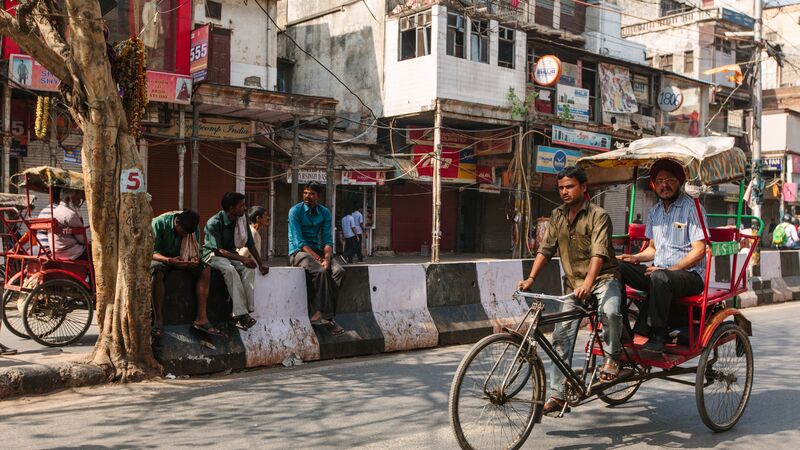 Don't eat the street food, don't take public transport, don't take taxis, don't wander the streets, don't draw attention to yourself, don't make eye contact with people – it went on. Granted, some stemmed from religious and cultural norms, which should absolutely be respected when visiting any destination. But most of the wide-eyed warnings came from people who'd never actually ventured to either country themselves.
Most of them came from fear.
EXPLORE OUR RANGE OF SMALL GROUP ADVENTURES IN INDIA NOW
Call it a millennial cliché, but travel has always been a non-negotiable in my life. The compelling quest for 'experiences over things' has shaped my consumer behaviour, career path, countries of residence, relationships, perception of people and identity, really.
I've been privileged enough to familiarise myself with a lot of unfamiliar places, the best made memorable by relationships forged along the way.
But none quite like India and Nepal.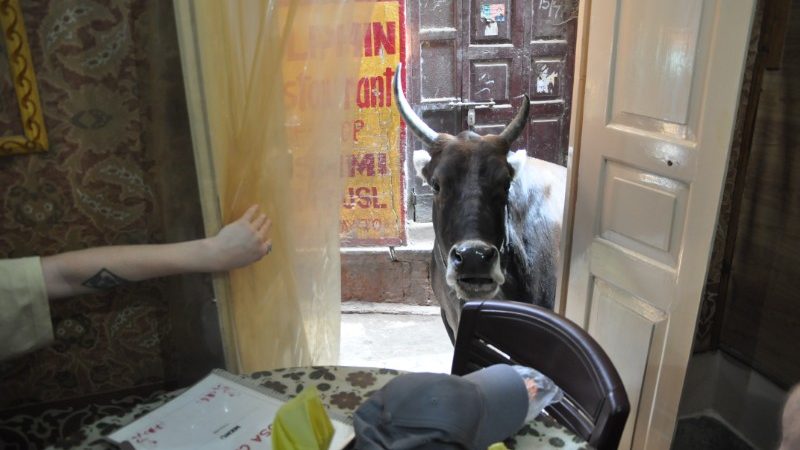 In the two weeks I spent exploring villages, street markets, national parks and iconic monuments on Intrepid Travel's Real Delhi to Kathmandu for 18 to 29s, I realised there are a few things those hazardous "don'ts" fail to warn about.
They don't warn that you might not be ready to leave when the trip finishes. That after your local leader takes you to the best secret spots, daal from your favourite Indian restaurant back home will never taste as good. That hearing the chaotic orchestra of car's horns as they weave around free-roaming cows from the back of a rickshaw will make you forget your Spotify playlists. That you'll be so preoccupied by the contrast of frenzied cities to tranquil rural regions, maintaining your Instagram will feel like a chore.
You should be warned that by travelling in a small group, you'll make connections – with locals, fellow travellers, and the destinations themselves – which expand your mind in a way you can't quite prepare for. That your leader's insider knowledge of the places you visit will make you feel more like a local than a tourist. That the generosity, kindness and contentment of people who have so little will make you question the way we do things in Western culture.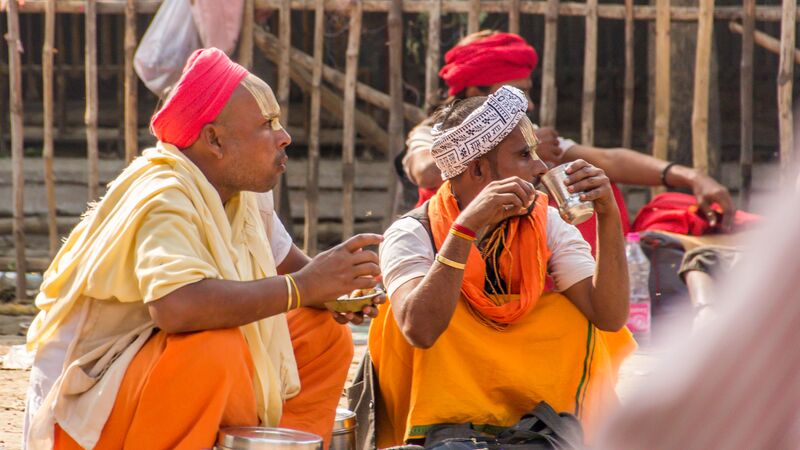 In the two weeks I spent sipping chai and testing my spice tolerance in India and Nepal, I did eat the street food – multiple times. From a local market in Delhi, thirteen different kinds, at the recommendation of my local Urban Adventures guide Shrishti (standouts were Pao Bhaji, Paneer Shawarma and Rasmalai – in case you're interested). From an unassuming street vendor in Jaipur known by our Intrepid Travel leader Ajay, freshly blended Lassi, uncorrupted by artificial flavours. From the stall of a rickshaw driver we befriended during a free afternoon in Agra, the best masala tea I would have, with the perfect cinnamon to ginger ratio. From a hole-in-the-wall stall in Kathmandu, momos that would put all future dumplings to shame.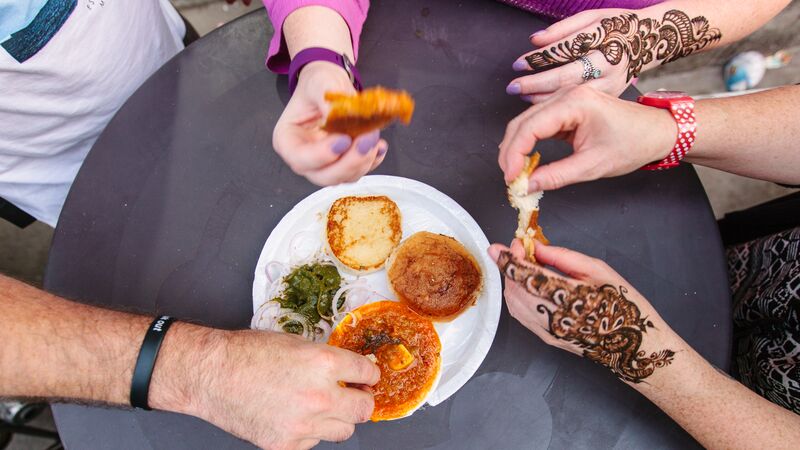 In the two weeks I spent replacing headphones with conversation, I did take local transport – in many forms. A dusty, air-con free bus from Jaipur to Agra, which arrived at the depot almost an hour late but was far more comfortable than its decrepit exterior had us anticipating. An intense but memorable overnight train ride from Agra to Varanasi, on which I realised how bad my poker face is during Uno. A canoe across a riverbed to enter Chitwan National Park, where we took a private jeep in search of Rhinos and Bengal Tigers. Rickshaws of varying sizes, speeds and sturdiness, in pretty much every place we went.
In the two weeks I spent avoiding maps and maxing out my camera's memory card, I did wander the streets – and make eye contact with plenty of people, accompanied by new friends from Germany, Ireland, New Zealand and Australia. We were invited into the homes of proud residents in a remote 16th-century village in Rajasthan. We got lost in narrow alleyways on a free day in Varanasi, only to discover the refreshing power of icy cold nanas (a mint-lemon drink, local to the area). We stumbled upon a rooftop overlooking the Taj Mahal at sunset, surrounded by the chorus of call to prayer.
When people tell me they're considering going to India or Nepal, my only warning is this: don't let fear-driven perceptions discourage you from a destination before you have experienced it for yourself.
Do keep in mind that "don'ts" can be subjective.
Do expect these places to get under your skin, and leave you wanting more.
Most importantly, do know that you'll encounter people who will alter your perspective, and make you question the hazardous "don'ts" from now on.
Don't let fear hold you back. Check out India – and beyond – on a small group adventure with Intrepid now. DON'T DELAY! Simply fill out the enquiry form or give us a call on 1300 976 874 to book TODAY!
written by Lizzie Mulherin & Intrepid Tours